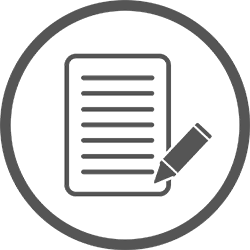 Corporate Supremacy will work directly with the client to produce a quality tender submission or grant application that is concise, relevant and demonstrates the client's capacity to deliver the required outcomes.
Our service offering extends to any or all of the following:
Assist in identifying tender and grant opportunities;
Manage the entire tender submission or grant application writing process;
Prepare tender submissions and grant applications together with supporting information;
Liaise with Estimators and technical staff to determine bid pricing or grant funding required;
Review, edit and critique submissions;
Package and deliver submissions;
Be the contact point for any follow up and co-ordinate responses;
Assist with negotiations if chosen as a preferred supplier or awarded a grant;
Provide strategic advice on how to deal with government (in particular local government) agencies; and
Assist with preparing Austrade applications for the Export Market Development Grants (EMDG) scheme.
Whilst we are busy finding new business or revenue opportunities and writing and submitting tenders or grant applications on behalf of the client, they can concentrate on servicing their existing and expanding customer base.
Case Studies
Read Tender & Grant Writing Case Studies