Through our extensive experience in developing, implementing and managing Health, Safety, Environment and Quality (HSEQ) management systems we can assist clients to re-engineer their management systems and procedures.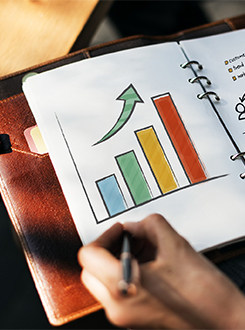 Corporate Supremacy's system development will allow an organisation to:
Improve organisational efficiency and effectiveness;
Deliver a better service to clients;
Improve overall financial performance;
Provide for a safe working environment; and
Ensure statutory and contractual compliance.
We work with clients to address a variety of management system issues depending on their specific needs and can provide the following process re-engineering services:
Auditing, reviewing and re-writing of existing documentation and manuals;
Setup of an integrated HSEQ management system or individual component;
Development and implementation of a project management methodology;
Development and implementation of a human resource management strategy;
Policies and procedures development and implementation;
Development of forms, templates and tools;
Change management to effectively implement the system throughout the organisation;
Developing and implementing recordkeeping (paper and electronic) policies and procedures to ensure organisations have in place a planned, systematic and strategic approach to the retention, storage, access, use, security and disposal of paper and electronic records and documents; and
Ongoing management review, continuous improvement and internal auditing.
Whether official ISO accreditation is being sought, ISO accreditation is being maintained or simply improving internal operations, Corporate Supremacy will assist client's to meet the ISO standards of service quality, operational efficiency, work place safety, improved environmental performance and statutory and contractual compliance.
Need an Internal HSEQ Auditor?
Corporate Supremacy's David Ashton is a qualified Lead Auditor of HSEQ management systems. He can audit all system requirements and prepare a report outlining Areas of Concern, Non-conformance and Opportunities for Improvement which an organisation can use to assist it to maintain its ISO certification or improve overall performance.
Case Studies
Read Business Management Systems (HSEQ) Case Studies