By working with all identified stakeholders we can facilitate the development and implementation of tailored, practical and effective goals, objectives and strategies which will deliver growth, profitability and improved organisational management.
The result will be to establish a framework for the client to respond to any future challenges or new opportunities that may arise.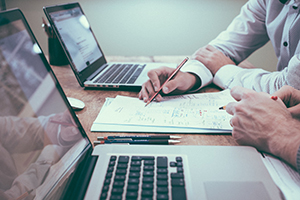 Corporate Supremacy is able to provide the following services:
SWOT and PEST analysis;
Provide an independent detailed professional audit and review of an organisation's current performance;
Clearly define the outcomes that the organisation is seeking to achieve;
Outline strategies for achieving set goals; and
Define the resources and time frames to be involved.
We are also able to assist in business development and support by providing the following services:
Business development and planning;
Business assessment and growth Strategies;
Business documentation including capability statements;
Business start-­‐up support; and
Business training and mentoring.
Whether a client needs a business plan to take to the bank, seek investor funding, grow to the next level or simply use for internal direction, our professionally written and well-presented strategic and business plans will help achieve stated goals.
Case Studies
Read Business and Strategic Planning Case Studies